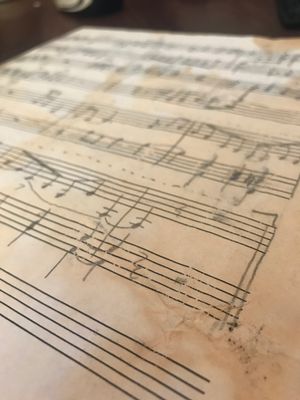 Ghoulies (CD)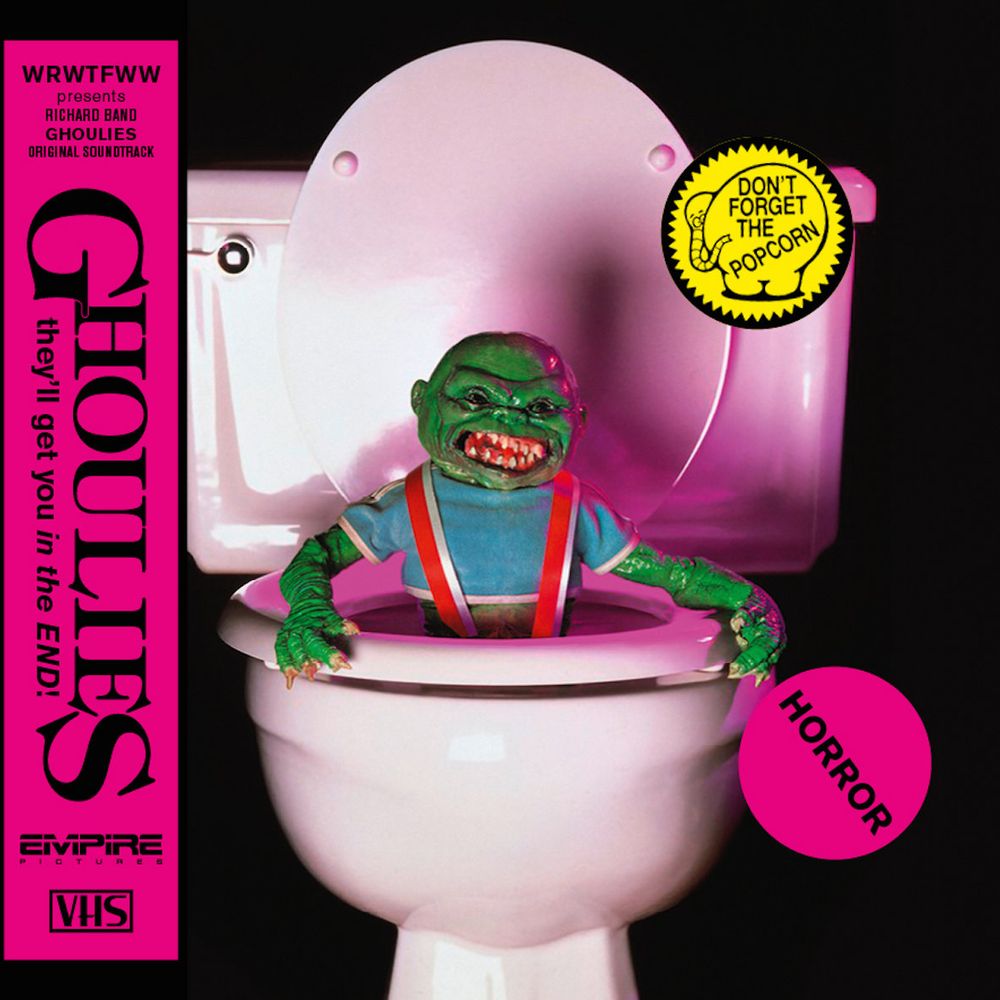 Music by Richard Band
Autographed by Richard Band
Reg. $21.95​​​​​​​
Label: WRWTFWW
Film Date: 1986
Album Date: 2020
Time: 52:55
Tracks: 20
Ghoulies (CD - WRWTFWW)
Richard Band
CD - Ghoulies (CD - WRWTFWW)
1. Prologue 02:15
2. Main Titles 02:13
3. Basement Discovery 02:34
4. First Incantation 02:18
5. First Ghoulie & Clown Room 02:19
6. Jonathan Prepares 03:21
7. Bring Forth the Ghoulies 02:36
8. In Bed with...Ghoulies 03:07
9. Becky is Leaving 02:57
10. The Master Returns 01:01
11. Bracelet Kill 01:04
12. Mr. Dick's Tongue Lashing 01:56
13. Short Dudes 03:12
14. The Ghoulie Attacks 02:55
15. Ghoulies Attack Becky 01:17
16. Father & Son Battle and Finale 06:49
17. End Titles 02:42
18. Organ Track (Dinner Scene) (Digital & CD Only Bonus Track) 02:48
19. Fela Johnson - Dancing with a Monster 03:30
20. Fela Johnson - Surrender 04:18
 
Total Run-time: 52:55
The 1985 horror comedy classic's full uncut soundtrack on vinyl for the first time ever! 
CD & DIGITAL BONUS TRACK: ORGAN TRACK (from the dinner scene)! 
WRWTFWW Records is ghoulishly happy to announce the first everl release of Richard Band's full uncut soundtrack for cult horror comedy classic Ghoulies (1985). Both the CD and LP versions contain liner notes by Richard Band himself and with cavalier & video store sticker. 
One of the most sought-after soundtracks from horror/sci-fi/fantasy film scoring master Richard Band, Ghoulies is finally getting the full official release it deserves. Packed with 16 tracks, plus two bonuses by Fela Johnson (including the fan-favorite "Dancing with a Monster", a true disco…monster!), it beautifully flows, covering all aspects of 80s b-movie horror music, from eerie vibes to palpable tension, full on satanic darkness, epic momentums, and just the right amount of wackiness. Band has a true talent for subtle tones and precise moods, fully capable of taking you on an uninterrupted magical ride/listening experience - one that feels like a trip to a 1985 video store and a whole world of mysterious treasures to discover! 
This is released in conjunction with the soundtracks of Empire Pictures' TerrorVision and Troll, also out on WRWTFWW Records November 6th, 2020. 
Established by producer and director Charles Band in 1986, Empire Pictures quickly became notorious for the horror-comedy classics made during its brief but legendary lifespan. With wild special effects, outrageous humor and over-the-top horror action, Ghoulies, Troll and TerrorVision are three of Empire's finest works, and each movie feature an unforgettable score by Charles' award-winning composer brother Richard Band.