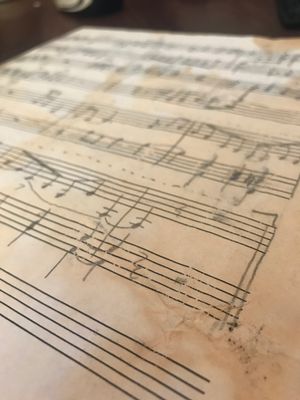 "Laserblast" - Blu-Ray
$24.95 ea.
Autographed by Richard & Charles Band
Label: Full Moon Features 
Film Date: 1978
Blu-Ray Release Date: 2017
Time: 83 Minutes
Laserblast
Full Moon Features
Crawling up from Full Moon's primordial ooze is Laserblast, a bona fide Charles Band classic and one of the weirdest science fiction tales ever told! 
Happy go-lucky Billy Duncan discovers an otherworldly laser gun in the southern California desert,making him the target of a pair of aliens (rendered in stop-motion by the late, great David Allen) who had recently executed its previous owner. As Billy revels in the power of the weapon, he begins to change, his skin taking on a green hue and his mind becoming more and more malevolent. As the tainted teen becomes more powerful and lethal, it's up to the local authorities and the aliens to stop him before he blasts his way to oblivion! 
Laserblast co-stars the legendary Roddy McDowall (Planet of the Apes, Fright Night) and Keenan Wynn (Kiss Me Kate, Clonus) and marks the first appearace of nerd icon Eddie Deezan. It also makes the first feature length score by Joel Goldsmith (son of Jerry) and Richard Band. 
Laserblast appears here for the first time in Blu-ray in High-Def, remastered from the original 35mm answer print. Special features include a BRAND NEW feature-length commentary by Charles and Richard Band. 
SPECIAL FEATURES: 
-New Audio Commentary by Charles Band and Richard Band 
-Vintage Full Moon Trailers 
Prepare to get BLASTED!