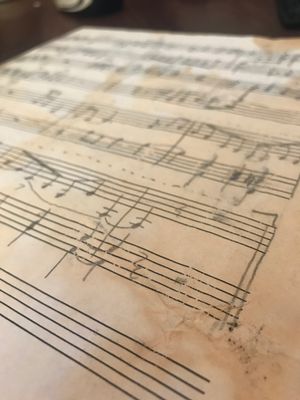 Prison - Newly Remastered (CD)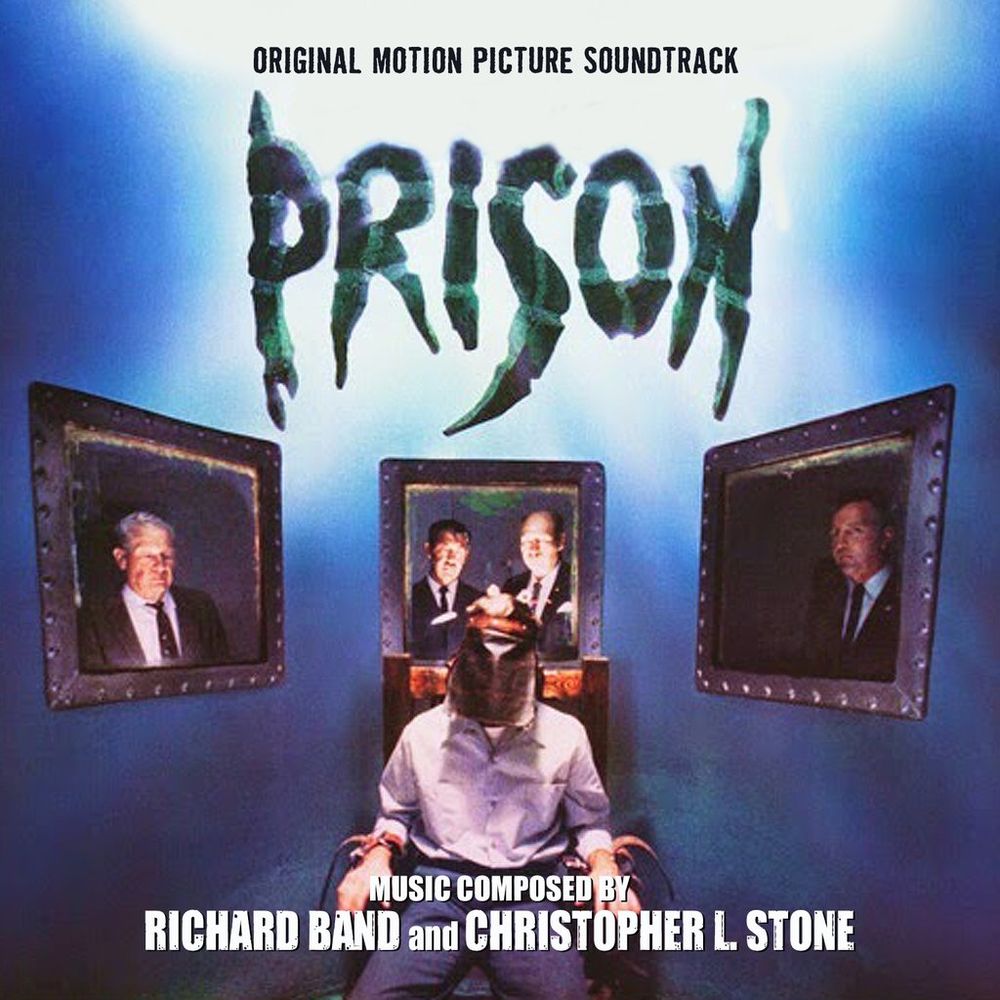 Music by Richard Band
Autographed by Richard Band
$21.95
Label: DDR744
Film Date: 1987
Album Date: 2021
Time: 0:42:59
Tracks: 11
Prison - Remastered (Dragon's Domain)
Richard BAnd
0:00/1:12

0:00/1:08

0:00/1:05

0:00/1:18
1 Main Title/Catherine/Execution (5:27) 
2 The Prison Cellar (2:16) 
3 The Entity is Released (5:02) 
4 Death in Solitary (1:51) 
5 Barbed Wire Unleashed (4:54) 
6 Stripdown (0:56) 
7 Rabbit's Escape and Death (4:12) 
8 The Inmates Sense the Entity (3:33) 
9 The Warden's Recurring Nightmare (8:33) 
10 Sandor Calls Up the Spirit (0:42) 
11 The Prison Break / Finale (5:05)
Total Time: 42:59
Dragon's Domain Records presents a new release of PRISON, to be distributed  through buysoundtrax.com. PRISON features music composed by Richard Band and Christopher L. Stone for the 1987 horror film directed by Renny Harlin (DIE HARD 2, CLIFFHANGER, CUTTHROAT ISLAND, THE LONG KISS GOODNIGHT), written by Irwin Yablans and C. Courtney Joyner, starring Lane Smith, Viggo Mortensen and Chelsea Field. 
Released in 1987, PRISON revolves around a death row inmate named Charlie Forsythe (Mortensen) who was sent to the electric chair for a heinous murder he did not commit. Ethan Sharpe (Smith), a prison guard who attended the execution, was aware of Forsythe's innocence but kept it to himself. Years later, after the condemned prison is reopened by the state, Forsythe's enraged spirit is awakened and begins slaughtering inmates and guards with the intention of getting his ultimate revenge against Sharpe. 
PRISON was filmed almost entirely on location in Rawlings, Wyoming at the former Wyoming State Penitentiary which had been vacated since 1981. The producers approached the state of Wyoming seeking permission to film on location within the jailhouse walls. Since the building was slated for demolition later that year, the state granted production a carte blanche license to do anything they needed to do to the building. 
The plot for PRISON revolves around a death row inmate named Charlie Forsythe (Mortensen) who was sent to the electric chair for a heinous murder he did not commit. A prison guard named Ethan Sharpe (Smith)—who attended the execution—was aware of Forsythe's innocence yet kept silent. Thirty years later after the condemned prison is reopened by the state, the enraged spirit of Forsythe escapes, slaughtering inmates and guards with hopes of seeking his ultimate revenge against Sharpe, who is now the warden. 
Richard Band was born in Los Angeles on December 28, 1953. He is the son of film producer-director-writer Albert Band (THE RED BADGE OF COURAGE – screen adaptation), brother to producer-distributor Charles Band and uncle to young rock star Alex Band of the rock group 'The Calling'. Shortly after his brother Charles had formed his first movie company, Richard decided to take a break from music and began to work as an assistant director on some of his films. He then went from assistant director to production manager, to associate producer and finally producer on over 13 films. Richard has since gone on to score over 75 feature films, including METALSTORM: THE DESTRUCTION OF JARED-SYN, GHOST WARRIOR, RE-ANIMATOR, FROM BEYOND, THE RESURRECTED and more and many television productions including multiple episodes of STARGATE SG-1, WALKER: TEXAS RANGER, MASTERS OF HORROR and Disney's SING ME A STORY series. 
Richard has composed the music for more than 10 interactive computer/video games over the years and has had many soundtracks that have been released of his film works. Richard has also scored many documentaries including the award-winning series' MOST DECORATED, BRUTE FORCE and WEAPONS OF WAR and has also contributed much music to other series' like THE REAL WEST, CIVIL WAR JOURNALS and BIOGRAPHIES. His experience over the years has brought him to record over 22 film scores with internationally renowned orchestras such as THE ROYAL PHILHARMONIC ORCHESTRA, THE LONDON SYMPHONY and THE ROME PHILHARMONIC. He has also had his music recorded in Prague, Romania, Croatia and Munich. 
Christopher Stone began his musical education at the age of 5, in Los Angeles, when he taught himself to play the piano by placing his hands on the keys of his father's Ampico Player Piano as they moved up and down. He quickly began creating his own compositions. He went on to study piano with Sergei Vladimirovich Tarnowsky, and conducting with Ivan Boutnikoff, Principal Conductor for the Ballet Russe de Monte Carlo. At the age of 15, Stone moved to Paris, France and had the honor of studying composition with Nadia Boulanger who influenced generations of young composers from Aaron Copeland to Phillip Glass. Stone completed his formal music education at the Hochschule für Musik und Darstellende Kunst in Vienna, Austria. Stone has composed music for over 20 feature films including PHANTASM II, TICKS, PHANTASM III: LORD OF THE DEAD, FIST OF THE NORTH STAR and THE STUPIDS and hundreds of television episodes for Disney, Universal, CBS, NBC, and HBO including SWAMP THING, BIOGRAPHY (1994-1998) and WALKER, TEXAS RANGER. Stone also earned the distinction of composing the very first orchestral video game scores for DRAGON'S LAIR (1983) AND SPACE ACE (1983). 
Dragon's Domain Records, to be distributed through buysoundtrax.com, presents a new release of PRISON, with an album sequence that closer matches the music as it is presented in the film, along with new mastering, thanks to James Nelson at Digital Outland, with liner notes written by author and composer Brian Satterwhite, with the participation of the composer. 
PRISON is a limited edition release of 500 units. PRISON is expected to begin shipping the week of  July 28th, 2021. The first 50 copies ordered through the buysoundtrax.com website will be autographed by the composer at no extra charge.