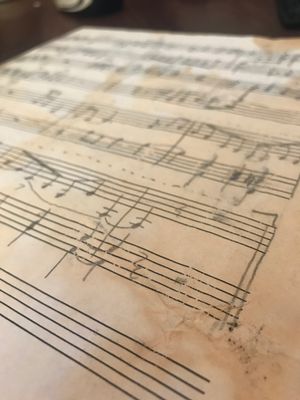 "Remote" - CD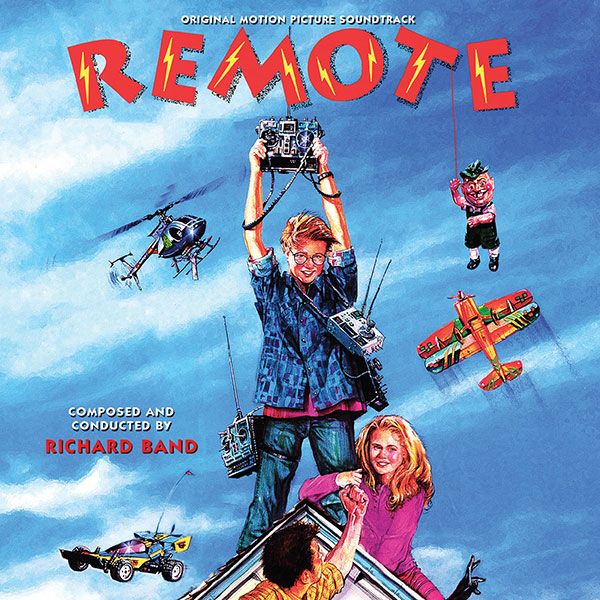 Music by Richard Band
Autographed by Richard Band
Reg. $21.95​​​​​​​
Label: Intrada Special Collection Volume ISC 408
Film Date: 1993
Album Date: 2018
Time: 59:16
Tracks: 23
0:00/3:01

0:00/3:22

0:00/3:20

0:00/3:11

0:00/2:21

0:00/7:09

0:00/7:12

0:00/4:14
01. Moonbeam Logo (0:20) 
02. Main Title (3:01) 
03. Dad Leaves (1:08) 
04. Randy's Remotes (2:55) 
05. To The Hideout (1:36) 
06. Miss Puerto Vallarta (1:15) 
07. Remote Montage (3:34) 
08. The Thieves (0:37) 
09. Ben's Lighter (0:24) 
10. At The School (3:22) 
11. Mom's Pissed (0:52) 
12. Back To The Hideout (3:56) 
13. Randy Hides (1:44) 
14. The Realtor Woman (3:18) 
15. Gunther Pieces The Tack (2:19) 
16. City View (3:09) 
17. Louis Cleans Up The Mess (1:17) 
18. Randy Tries Escaping (2:20) 
19. All Is Quiet (2:50) 
20. Judy Is Caught (7:08) 
21. Battle Of The Remotes (7:12) 
22. End Titles (4:07) 
The Extras 
23. National Geographic Source (Michael Murphy) (0:08) 
Total Time: 59:16
Lively, adventurous Richard Band soundtrack premieres on CD! Moonbeam Entertainment presents, Charles Band produces, Ted Nicolaou directs, Mike Farrow scripts, Richard Band scores, Chris Carrara, Jessica Bowman, John Diehl, Derya Ruggles, Tony Longo, Stuart Fratkin star. Film was the second Moonbeam feature from family-friendly spin-off of grownup horror outfit Full Moon Entertainment, distributed by Paramount Pictures. 13-year-old Randy Mason retreats from wrath of mom after school classroom shenanigans, hides out in model-home residence. Trio of bumbling crooks arrive and Randy soon unleashes his array of remote-controlled toys, planes and cars in effort to chase the trio away. Miniature mechanical effects save the day. Composer Band approaches his score with considerable frenetic activity, abundance of rollicking play.
Though film ingredients include considerable comic antics, Band anchors his music with a degree of realistic adventure. Almost every thematic idea is enrobed in swirling activity, animated rhythm and musical frolic. Interestingly, Band rarely engages dissonance, preferring instead to keep his energetic material rooted in consonance, with major-key harmonies front and center. Though budget was a consideration, Richard Band still found the resources to employ reasonable array of real strings, brass and woodwinds to augment his synthesized symphony. Resulting timbre is a unique meld of the symphonic with the sampled! Numerous action sequences highlight score but grabbing the spotlight is 7-minute "Battle Of The Remotes", which vividly displays rousing yet always harmonically accessible use of primary motifs. Cool piece!
Also featured is opening "Moonbeam Logo", written by Band in 1993 when studio was launched. Intrada presents Band's entire score from vaulted session master elements including 2" 24-track tape, mixes on 1" tape, 1/2" tape and DAT stereo safeties.  Richard Band supervised the entire production and contributed to the liner notes as well. Colorful booklet and package designed by Kay Marshall, additional notes by Daniel Schweiger, editing and CD production by Douglass Fake, executive production duties by Roger Feigelson. Orchestrations by Jack Smalley and Richard Band. Composed and Conducted by Richard Band.