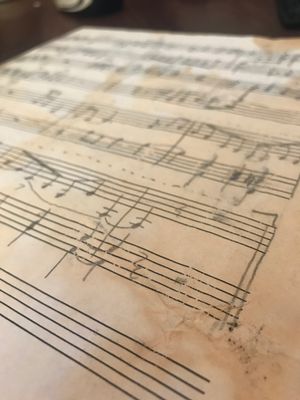 "Shrunken Heads" - CD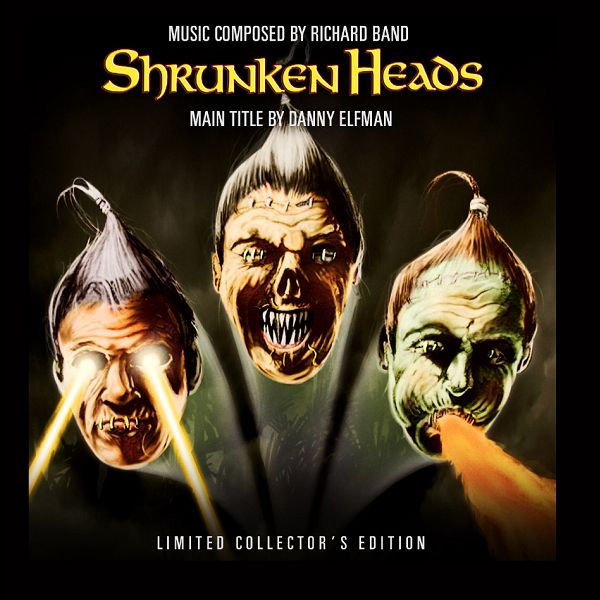 Music by Richard Band
Autographed by Richard Band
Reg. $21.95​​​​​​​
Label: Full Moon Records 00883
Film Date: 1994
Album Date: 2015
Time: 51:00
Tracks: 13
Shrunken Head
Richard Band
0:00/2:52

0:00/7:07

0:00/1:54

0:00/3:04

0:00/4:48

0:00/1:38
01. Main Title / Dad's Shop (02:53) 
02. The Vipers (01:10) 
03. Busting the Vipers / Big Mo's (07:07) 
04. Mr. Sumatra's wild Ride (01:55) 
05. The Escape / Humanity's End (04:50) 
06. Last and first Rights (07:31) 
07. Head's Night out (06:17) 
08. The Revenge begins (02:04) 
09. Sumatra's Powers... Two less Vipers (02:14) 
10. Tommy's Tale (03:04) 
11. Zombie-Mania (04:48) 
12. Big Mo pays the Price (01:38) 
13. Finale and End Credits (05:02) 
Total Time: 51:00
The music of Danny Elfman is unmistakable - and his Main Title Theme for Shrunken Heads has his undeniable obscure, dark and fun loving style. The remainder of the score composed Richard Band, continues in the style of Elfman, keeping with the bizarre oddity of both the visuals and the out there plot. Mixing upbeat tempos with dark and unusual themes, Shrunken Heads score is fun and esoteric. 
Inspired by their favorite comic book heroes, young Tommy and his pals take it upon themselves to clean up their menacing neighborhood by busting the local street punks. But the three youths run into big trouble for all their good intentions in the form of Big Mo (Meg Foster), the local crime boss and all around bully. Mo wastes no time in wasting the trio of irritating do-gooders. But Sumatra (Julius Harris), a retired (but still practicing) voodoo specialist revives the boys with a healthy dose of mumbo-jumbo. Empowered beyond their wildest dreams, the shrunken trio head out to take on Big Mo and her boys! 
Shrunken Head's score is the precursor to Elfman's score for Army of Darkness (1994), and so would be of interest to fans of the Evil Dead Franchise. 
A score composed by famed composer Danny Elfman and his brother, director Richard Elfman. 
Richard's son, Bodhi Elfman, appeared in the film as Booger Martin. 
It is Full Moon Entertainment's first theatrical feature, and the last film in which Julius Harris appeared.