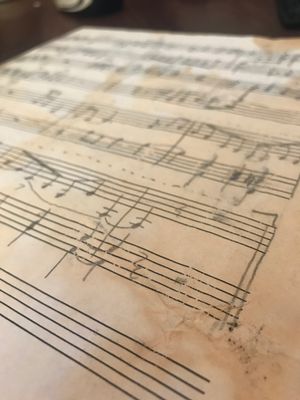 "The Pit and The Pendulum" (2-CD Complete Score)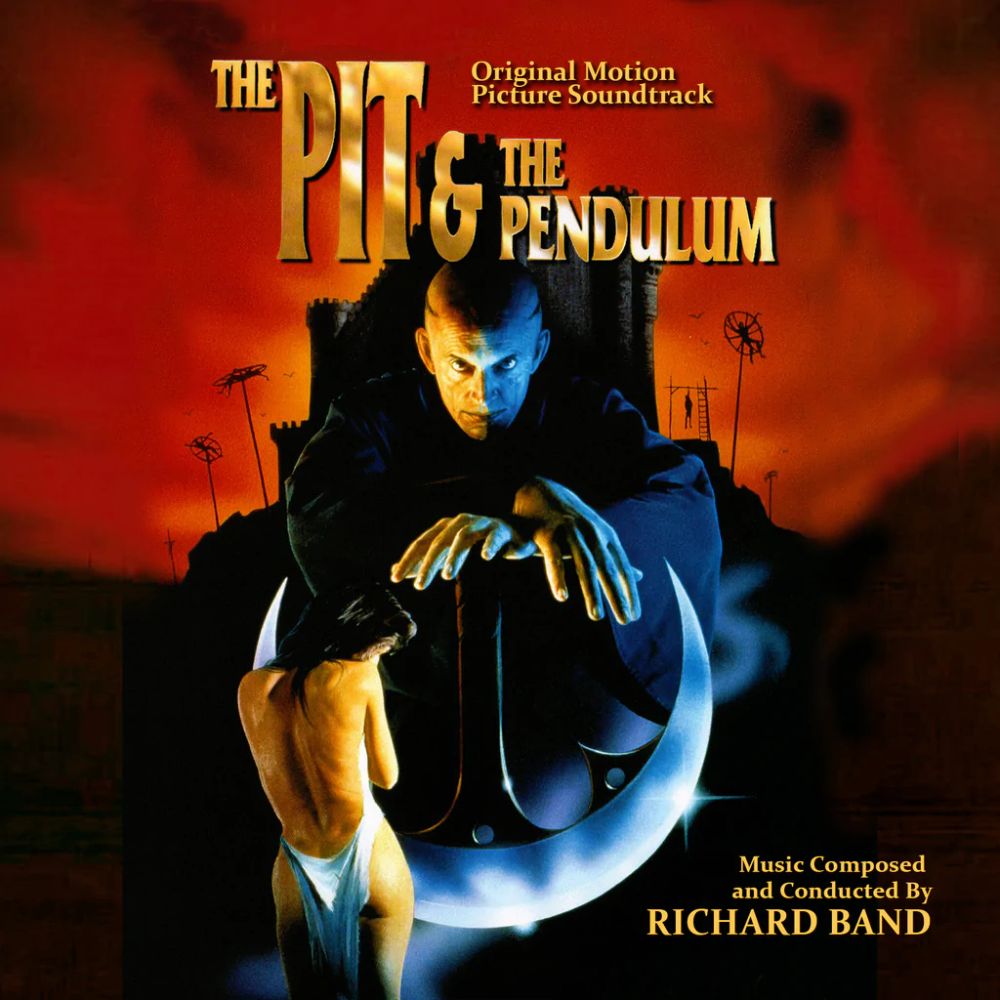 Music by Richard Band
Autographed by Richard Band
Reg. $29.95
Label: Dragon's Domain - DDR645
Film Date: 1991
Album Date: 2023
Time: 1:52:34
Tracks: 31
The Pit and The Pendulum (2-CD Complete Score)
Richard Band
CD - The Pit and The Pendulum (2-CD Complete Score)
0:00/1:01

0:00/1:00

0:00/1:01

0:00/1:00

0:00/1:02

0:00/1:05

0:00/1:00
CD 1 
1. The Crypt / The Whipping Of The Corpse (2:26) 
2. The Pit And The Pendulum Main Title (3:58) 
3. The Chase And Onslaught (2:33) 
4. Auto Da Fe (2:35) 
5. The Arrest Of Maria / Maria Is Searched (2:48) 
6. Torquemada's Flogging / Antonio Searches Dungeon (3;40) 
7. Esmeralda's Meadow Of Peace (1:32) 
8. Torquemada Takes Maria / Maria Is Shown Chamber (2:36) 
9. Antonio Battles The Guards / The Pope's Envoy (6:12) 
10. The Rape of Maria (6:00) 
11. Esmeralda Comforts Maria (1:41) 
12. Maria's Burial / Esmeralda's Curse (5:19) 
13. The Pit And The Pendulum(8:45) 
14. Hidden Action (5:06) 
15. Gordon's Shop (2:25) 
16. Maria Rises From The Crypt (5:19) 
17. Resurrection And Finale And End (5:52) 

Total Time CD 1: 68:47 

----------------------------------
CD 2 
1. Auto Da Fe (2:36) 
2. The Night Auto Da Fe / Esmeralda's Revenge (Album version) (2:36) 
3. Antonio Battles The Guards (4:01) 
4. Torquemada Cuts Out Maria's Tongue (2:23) 
5. The Crypt / Main Title (No choir) (5:05) 
6. The Chase And Onslaught / Auto Da Fe Again (4:51) 
7. Esmeralda's Meadow Of Peace (1:32) 
8. Antonio Battles The Guards (4:03) 
9. The Rape of Maria (3:44) 
10. Maria's Burial / Mendoza Sees Torquemada 
By Maria's Crypt (2:25) 
11. The End of Torquemada (4:35) 
12. Resurrection And Finale (3:08) 
13. Main Theme from The Pit And The Pendulum (2:48) 

Total Time Part 2: 43:47 
----------------------------------

Total Running Time: 1:52:34
Dragon's Domain Records presents a new release of THE PIT & THE PENDULUM, to be distributed through Buysoundtrax.com. THE PIT & THE PENDULUM features music composed and conducted by Richard Band (RE-ANIMATOR, FROM BEYOND, GHOST WARRIOR, TROLL) for the 1991 version of the classic story written by Edgar Allan Poe, adapted by Dennis Paoli, directed by Stuart Gordon (RE-ANIMATOR) and starring Lance Henriksen. Stephen Lee, Rona De Ricci, Jonathan Fuller, William Norris, Mark Margolis, Frances Bay, Carolyn Purdy-Gordon, Jeffrey Combs and Oliver Reed. 
First published in 1842, Poe's PENDULUM is a ghastly tale of torture and execution told by a forsaken narrator sentenced to death for heresy by the Spanish Inquisition. This adaptation follows a pair of young bakers drunk on love and brimming with marital bliss. While peddling loaves of bread in the town square, Maria (De Ricci) and Antonio (Fuller) are separated by an unruly mob while a battered woman is paraded into the square to be burned at the stake as a witch by the Spanish Inquisition. Maria and Antonio reunite only to be forced by church authorities to stand witness to the grotesque human barbecue unfolding before their eyes. The expression of Maria's disgust and her pleas for Christian mercy at the feet of Grand Inquisitor Torquemada (Henriksen) convinces the over-zealous witch hunter to arrest, torture and prosecute Maria as a ward of Satan. 
THE PIT & THE PENDULUM was a continuation of the creative collaboration between director Stuart Gordon and Richard Band, which includes films such as RE-ANIMATOR, FROM BEYOND, CASTLE FREAK and episodes from the anthology series MASTERS OF HORROR. The one thing Gordon routinely offered Band was total creative independence. The director and composer would meet once or twice early in the scoring process so that Band could bounce initial ideas off his director; once those decisions were agreed upon, Gordon left his composer alone to do the job he was hired to do. As is the case with most low-cost films, the limited music budget guided Band's compositional hand as much as its story elements. Calculated decisions were necessary to blend live orchestral and choir elements with supplemental electronic tracks to create the aural illusion of spending more on the score than was actually allocated. 
Richard Band was born in Los Angeles on December 28, 1953. He is the son of film producer-director-writer Albert Band (THE RED BADGE OF COURAGE – screen adaptation), brother to producer-distributor Charles Band and uncle to young rock star Alex Band of the rock group 'The Calling'. Shortly after his brother Charles had formed his first movie company, Richard decided to take a break from music and began to work as an assistant director on some of his films. He then went from assistant director to production manager, to associate producer and finally producer on over 13 films. Richard has since gone on to score over 75 feature films and many television productions. 
Band has composed the music for more than 10 interactive computer/video games over the years and has had many soundtracks that have been released of his film works. He has also scored many documentaries including the award-winning series' MOST DECORATED, BRUTE FORCE and WEAPONS OF WAR and has also contributed much music to other series' like THE REAL WEST, CIVIL WAR JOURNALS and BIOGRAPHIES. His experience over the years has brought him to record over 22 film scores with internationally renowned orchestras such as THE ROYAL PHILHARMONIC ORCHESTRA, THE LONDON SYMPHONY and THE ROME PHILHARMONIC. He has also had his music recorded in Prague, Romania, Croatia and Munich. 
For this new presentation of Richard Band's score for THE PIT & THE PENDULUM, the music is presented on two CDs, newly remixed from the master tapes courtesy of engineer Matt LaPoint, with liner notes written by author and composer Brian Satterwhite, with the participation of the composer. The first disc is a representation of Band's complete score as featured in the movie. The second disc is a collection of various alternate tracks, most of them isolated synth tracks without their orchestral or choral counterparts. The inclusion of these rare isolated synth tracks gives the listener the most comprehensive plunge into one of Richard Band's greatest and more gratifying film scores of his career.