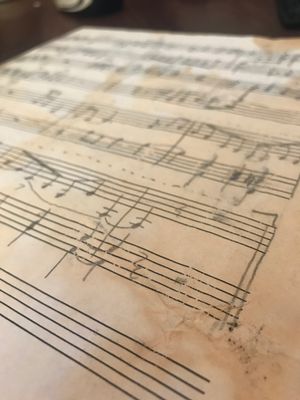 "Ravenswolf Towers 1" - DVD
$12.95 ea.
Autographed by Richard & Charles Band
Label: Full Moon Features 
Film Date: 2014 
Blu-Ray Release Date: 2017 
Time: 87 Minutes
Ravenwolf Towers - DVD
Full Moon Features
The legendary RAVENWOLF TOWERS, once home to Hollywood's elite, has fallen on hard times. Jake, the new assistant manager slowly discovers that concealed among The Towers' dark corridors, decrepit interiors and locked rooms are many terrifying secrets: guests who disappear without a trace, mad doctors, degenerate monstrosities, inbred horrors, and an alluringly beautiful, mysterious woman. Could she be a damsel in distress? or is she the most terrifying resident of all? Find out by watching Charles Band's nightmarish soap opera from Hell, RAVENWOLF TOWERS! 
SPECIAL FEATURES:
Full Moon Trailers 
Room 1010: Inside Ravenwolf Towers 
Ravenwolf Origins 
STARRING:
Shiloh Creveling 
Evan Henderson 
Maria Olsen 
Michael Citriniti 
George Appleby 
Sonny King 
Jesse Egan 
Rosemary Brownlow 
Arthur Roberts 
William Paul Burns 
Robert Cooper 
Nihilist Gelo 
PRODUCED & DIRECTED BY: