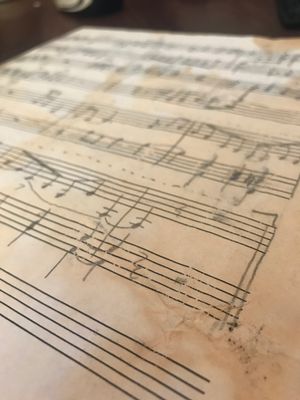 "Ravenswolf Towers 3" - DVD
$12.95 ea.
Autographed by Richard & Charles Band
Label: Full Moon Features 
Film Date: 2014 
Blu-Ray Release Date: 2017 
Time: 30 Minutes
Ravenwolf Towers 3 - DVD
Full Moon Features
STARRING:
Shiloh Creveling 
Evan Henderson 
Maria Olsen 
Michael Citriniti 
George Appleby 
Sonny King 
Jesse Egan 
Rosemary Brownlow 
Arthur Roberts 
William Paul Burns 
Robert Cooper 
Nihlist Gelo
DIRECTED BY: 
RAVENWOLF TOWERS: THE SERIES: 
The legendary RAVENWOLF TOWERS once home to Hollywood's elite has fallen onto hard times. JAKE, a recently hired assistant manager is discovering that 'The Towers' dark corridors, decrepit interiors and locked rooms conceal many terrifying secrets: guests who disappear without a trace, Mad Doctors, Degenerate Monstrosities, Inbred Horrors, and an alluringly beautiful woman who may be a damsel in distress...or the most terrifying resident of the Ravenwolf Towers. 
 
IN EPISODE 3: SECRETS IN THE WALLS: 
Sensing a threat to her family and her secret plans, the mysterious and beautiful Matriarch, Mary La Velle, orders the sinister Dr. Lorca to uncover the truth behind one of the Ravenwolf's newest tenants, Vampire Hunter and Psychic Investigator Ivan Ivanov. Lorca, in turn, hires a local Detective, the quick-witted no-nonsense Shona Baltimore, who quickly discovers more than she ever wanted to know not only about the Vampire Hunter Ivanov, but also about Jake, who has his own secrets, about the supernaturally powerful Mary, and about Mary's monstrous, murderous grandson Samson... 

SPECS:
Color: NTSC 
Rating: Not Rated 
Run Time: 30 mins 
Sound: Stereo 
Production Date: 2017 
Aspect Ratio: 2:35:1 
Format: DVD 
Region: Region Free